About Moorabool Wind Farm.
The Project consists of 104 wind turbines located approximately 25km south east of Ballarat. The project will produce up to 312 MW, approximately 1,050,000 MWh of electricity annually. This is enough renewable energy to power the equivalent of 228,000 average Victorian homes every year, representing approximately 10% of Victorian homes.
The project is divided into two sections, North and South.
50 wind turbines are constructed in the Northern Section and 54 turbines are currently under construction in the Southern Section. A total of 104. All turbines proposed are 169m to the tip of the blade.
Construction began in July 2018 and the wind farm commenced partial operation in late 2020.
Please contact us if you have any questions or comments on the project.
The maps below illustrates the progress at Moorabool North Wind Farm and Moorabool South Wind Farm as of April 2021.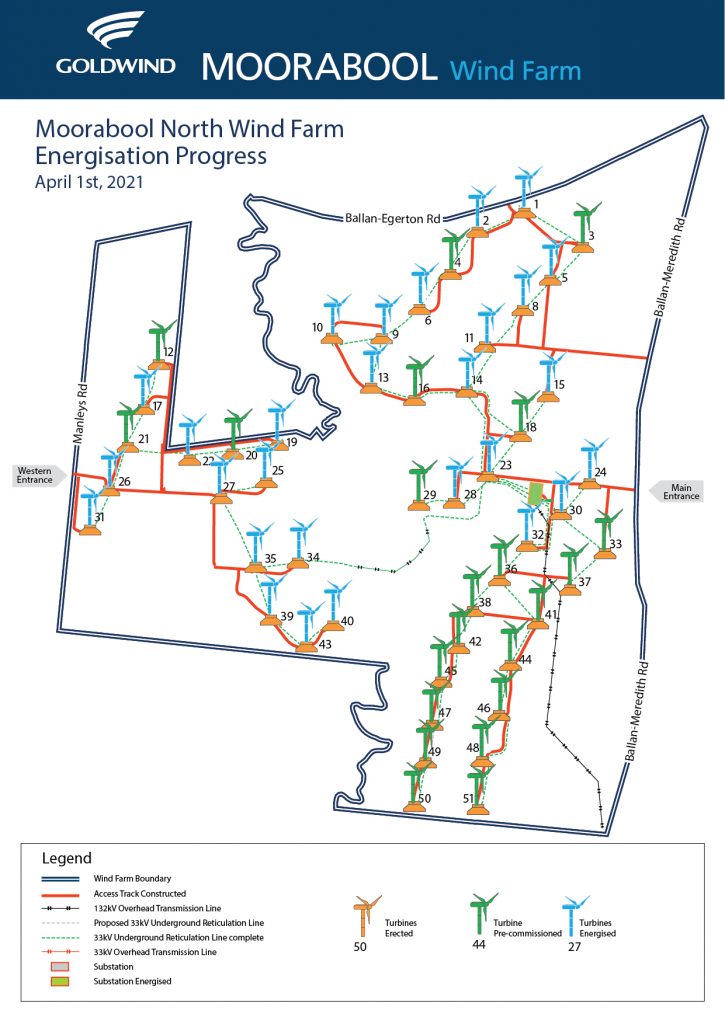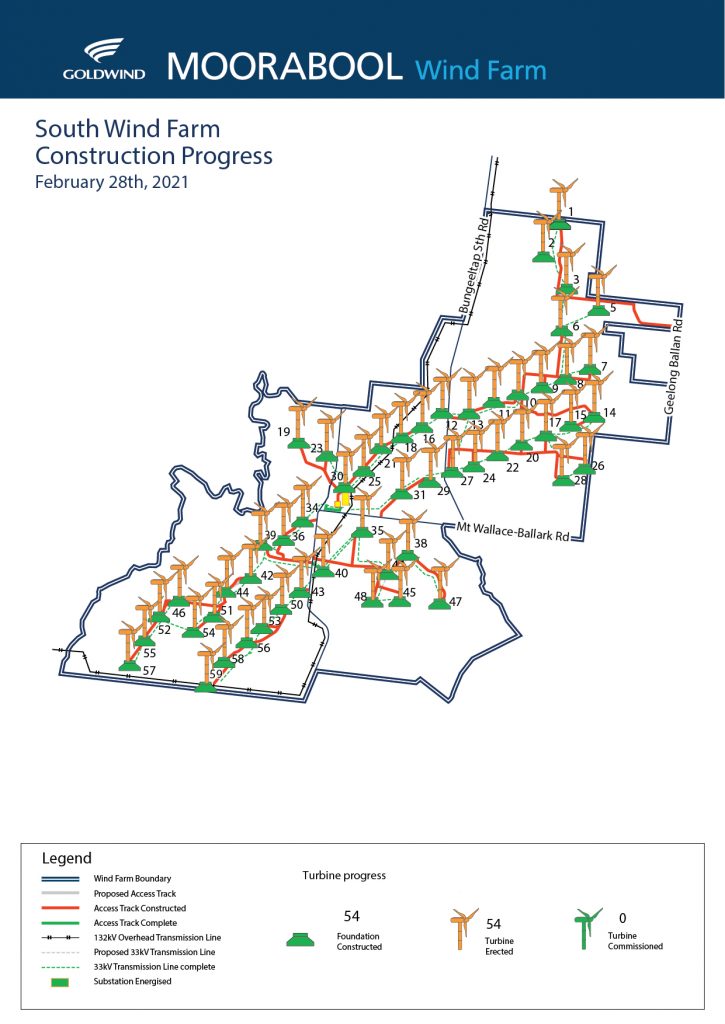 Construction Update - April 2021
The latest Construction Update is now available. Click here to view.
Moorabool North Community Fund - Round Two.
Moorabool north wind farm Community Fund Round Two will open on the 1st of May 2021.
For further details, including guidelines and how to apply, please click here.
Information Centre Open
The Information Centre at 120 Inglis Street, Ballan is open weekdays from 10am to 12pm.
For further details click here.