About Moorabool Wind Farm.
The Project has approval for 107 wind turbines located approximately 25km south east of Ballarat. The project will produce  up to 321MW, approximately 1,000,000 MWh of electricity annually. This is enough renewable energy to power the equivalent of 200,000 average Victorian homes every year, representing 9% of Victorian homes.
The project is divided into two sections, North and South.
50 wind turbines are currently under construction in the Northern Section and 54 turbines are currently under construction in the Southern Section. All turbines proposed are 171m to the tip of the blade.
Construction began in July 2018 the wind farm is expected to commence operation in early 2020.
Please contact us if you have any questions or comments on the project.
The maps below illustrates the progress at Moorabool North Wind Farm and Moorabool South Wind Farm as of the 5th May 2020.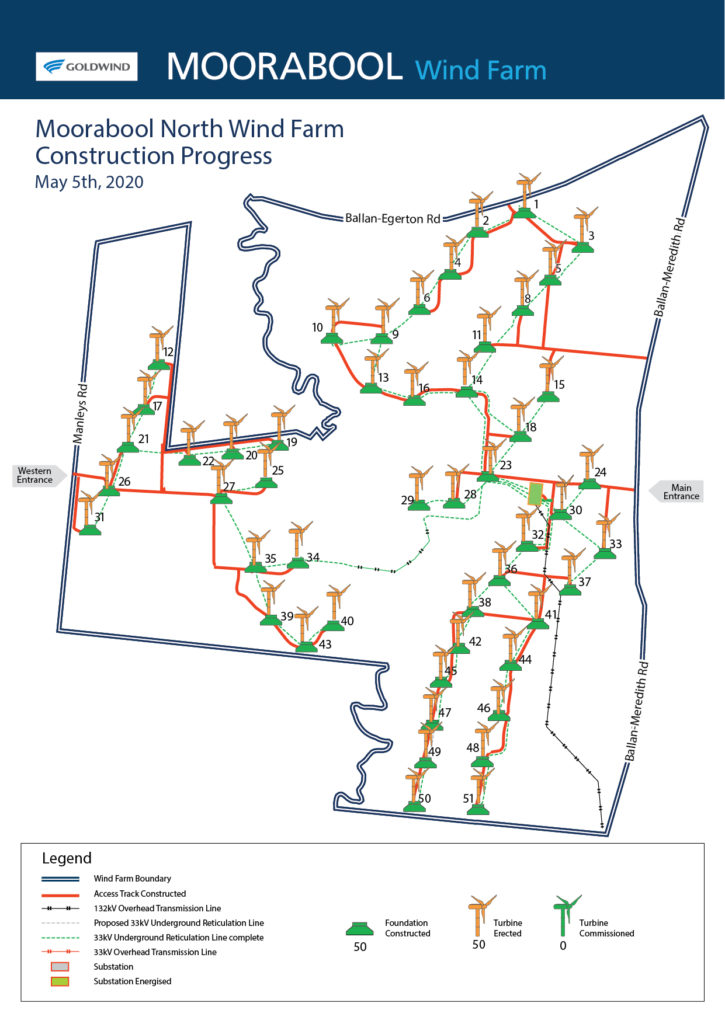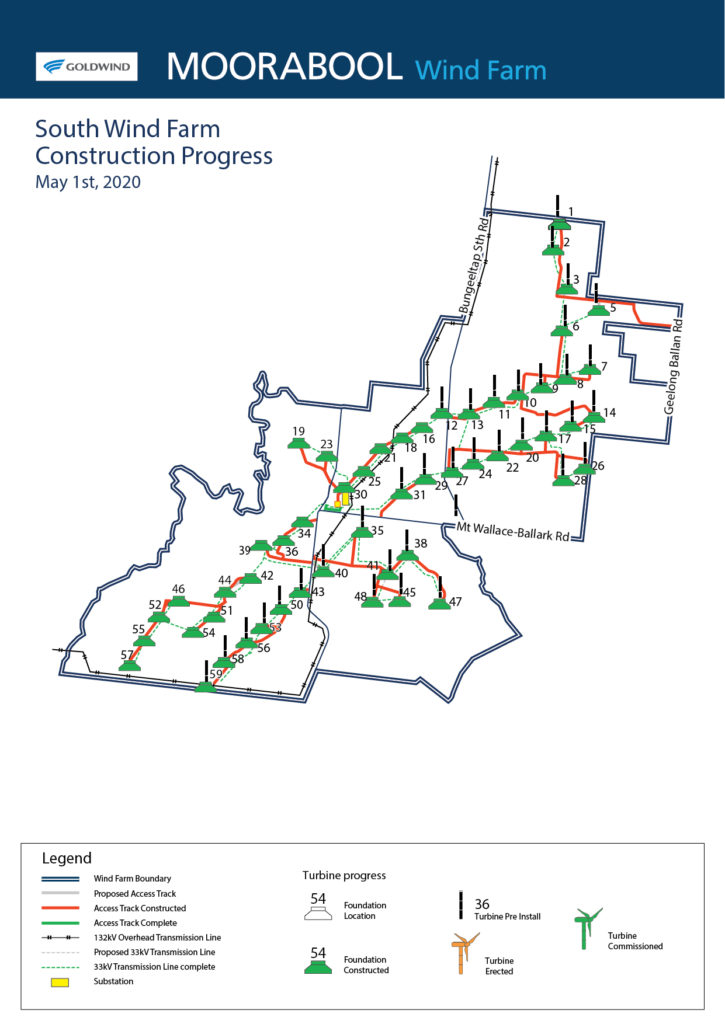 Latest News
Moorabool Wind Farm Information Centre is closed until further Notice.
Goldwind Australia and Moorabool Wind Farm are proactively monitoring the Coronavirus (COVID-19) situation and potential impacts on our staff and the local communities where we operate. As a result, GWA has taken the action to close the Information centre at this time.
Staff will continue to proactively share information and respond to enquiries regarding our projects, whilst minimising face to face engagement activities. The following communication mechanisms will be used:
project website (including feedback form for questions)
project 1800 number
project email address, and
scheduled phone or skype meetings.
We thank you for your understanding during this time.
LATEST Newsletter
The latest newsletter containing information on the construction of Moorabool north and south wind farms is now available.